Registration configuration
User registration is required to be able to create applications. With a new account, (self-)registration is active with the minimum required user fields. Additional user profile information can be collected by configuring user fields.
Activate/deactivate user registration
The user registration form is in the middle column of the home page and can be activated/deactivated by a grant manager via Settings > Users > Registration > Enable registration form on home page checkbox.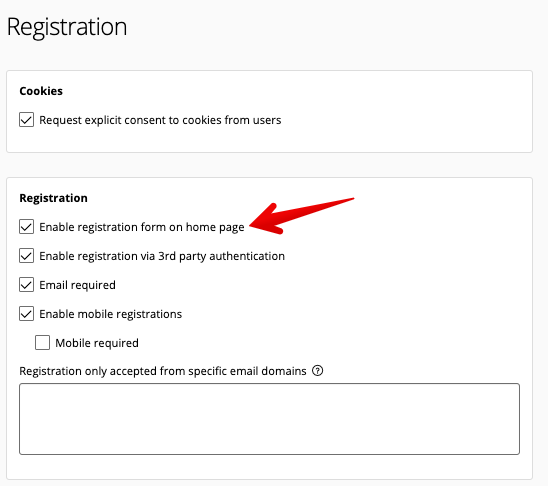 Grant managers may wish to disable user registration prior to applications officially opening, or after applications close.
Minimum required user fields
The self-registration form on the home page contains the minimum system fields required for user accounts of any type. These fields can't be removed, renamed or reordered:
First name
Last name
Email address and/or mobile number
Password