Bulk download for reviewers
When configuring a score set for Scoring, Top pick, or Qualifying reviewing in your Good Grants account, grant managers can allow reviewers to bulk download their assigned applications. This feature is useful for reviewers wishing to review applications while on the go and who may not have access to a stable internet connection.
Note:
depending on your reviewing mode and score set configuration, the reviewer's PDF may or may not include scoring boxes. The inclusion of
scoring boxes
is relevant for the Scoring review mode only.
How to configure
To configure bulk download for reviewers, follow these steps:
In the Manage workspace, navigate to Reviewing > Settings > Score sets
Click the name of a score set where you wish to allow bulk downloading
Go to the 'Display' tab
Scroll to the bottom of the page and select Enable bulk download of all a reviewer's assignments from the 'Download' area

Save
With this setting checked, reviewers can now bulk download the applications assigned to them using the Bulk download button available at the bottom of their review view (see below).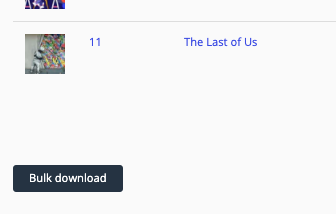 When a reviewer bulk downloads applications, an on-screen message will display letting them know the process has started. Once ready, an email will be sent with a link to download a zip file containing a folder for each application assigned to the reviewer. Each folder includes a PDF and any file attachments, respective of the field visibility settings as configured on the relevant score set.

Please note, when the reviewer unzips the folder, there will be one folder for each entry containing all attachments and a PDF output of the application. To increase the efficiency of the downloads, all attachment files over 100MB in size will be included as a link within a text file.
Example: bulk downloading message to reviewers

Example: an expanded zip file showing applications with attachments + reviewer's PDF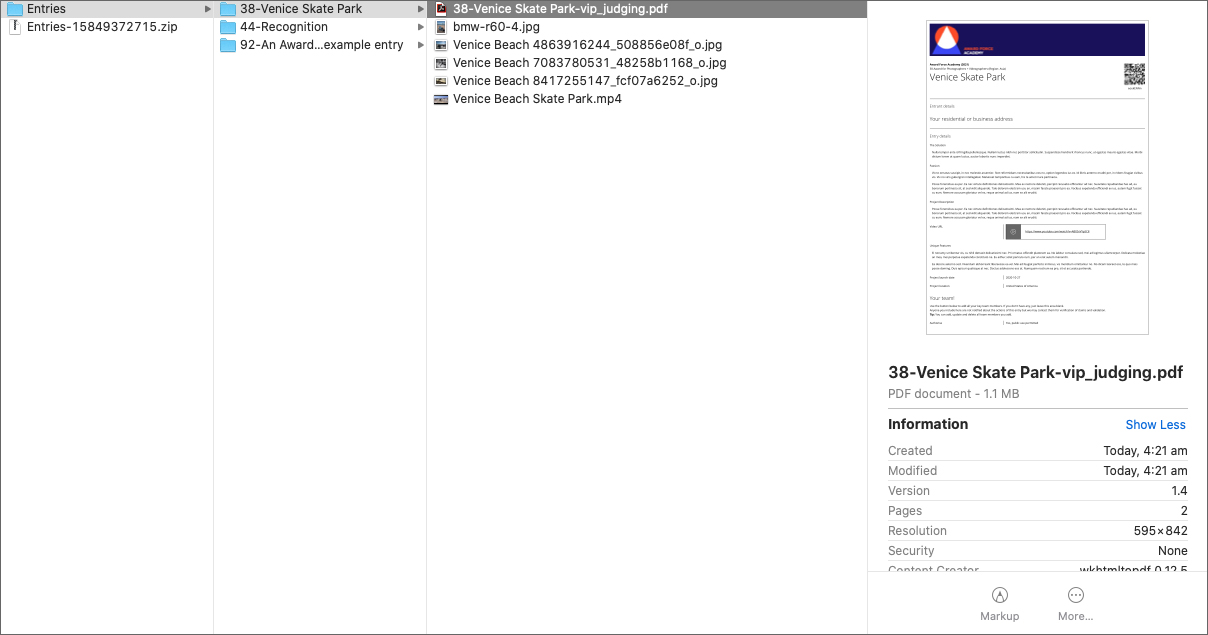 Note:
the
scoring PDF
is available for download for individual entries and in bulk.