Configure conditional fields
Good Grants supports conditional fields. This is a powerful feature that allows a field to be hidden or visible based on the value of another field.
This is useful when you want to display a subset of values based on a selection somewhere else. For example, you may have an age field depending on which you ask for the applicant's CV. It would look like this: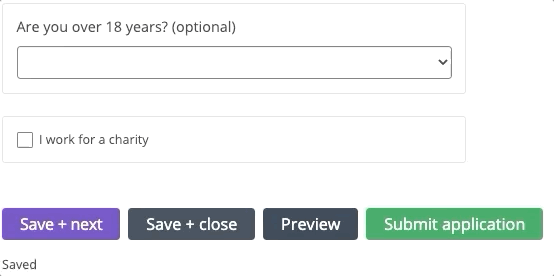 Set up a conditional field:
A note regarding the Radio button field type: this field type should not be used with conditional fields. Choose the Dropdown field type instead.
Go to Settings > Applications > Fields. Or go to the Form editor
Go into an existing field or add a new application field
Check the box next to This field is displayed based on the value of another field
You can choose to show or hide the field. In the above example, a file upload field is to be shown only when the user is above 18 years: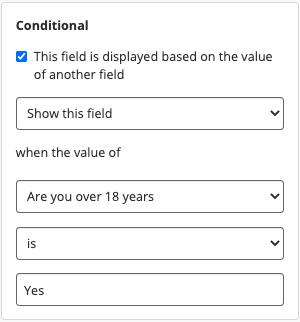 Use conditional fields to calculate how many upload fields to display
Another example of conditional fields is using a numbered drop-down menu to determine how many file upload fields to display.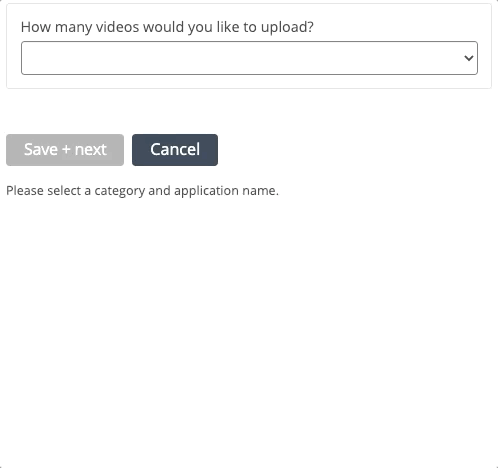 To get this to work you'll need to use the is any of condition. Here is the setting for 2 upload fields to be shown: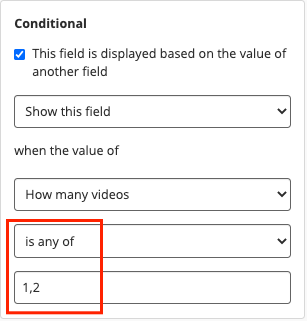 To show 3 upload fields, the setting will be: