Show/hide fields for reviewing
You have the ability to remove the visibility of fields from reviewing modes. For example, you may not want to display contact details to reviewers or the general public during voting.
By default, field visibility is on for all reviewing modes. To turn off the visibility:
Go to Reviewing > Score sets
Click on the score set title that you would like to hide the field from
Select the Display tab
Deselect the fields within the Visible column (seen below)
Click Save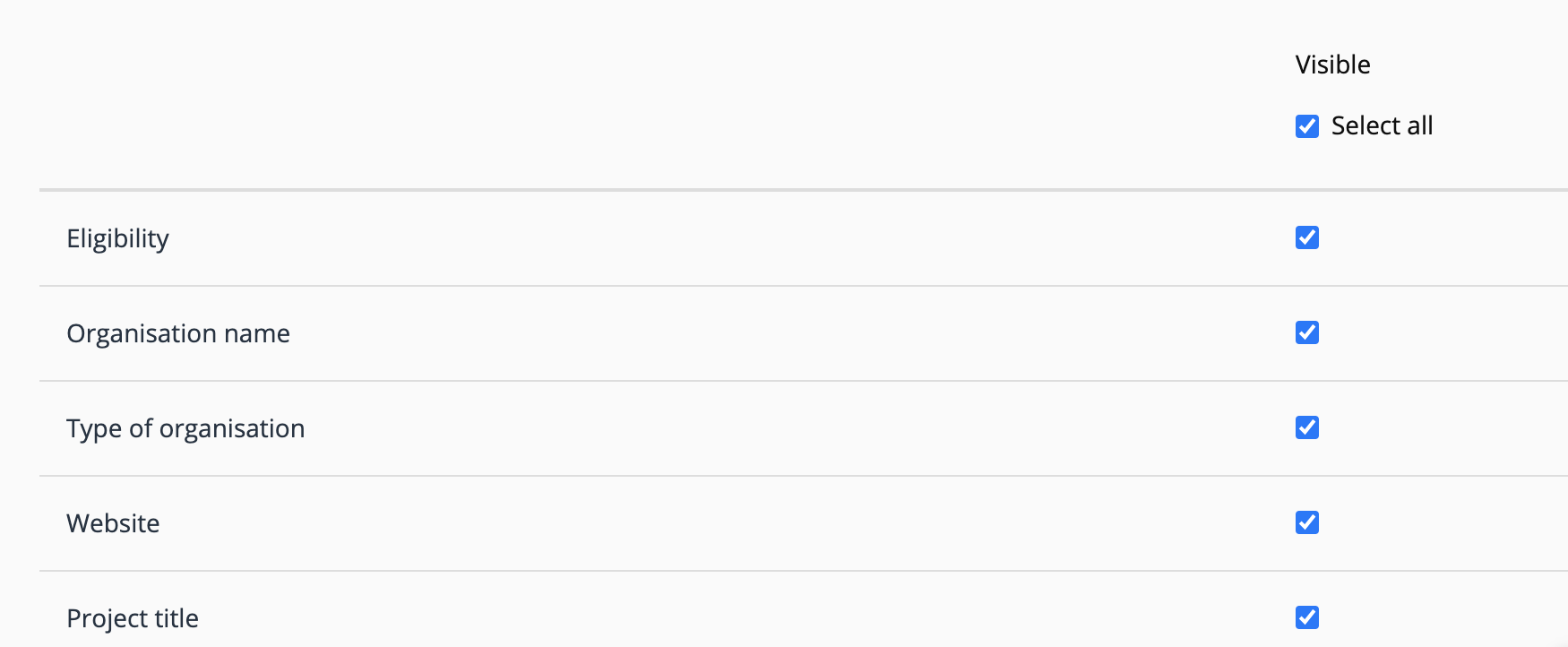 Show/hide attachments
If you'd like reviewers to see some attachments but not others you can add fields to the attachment. This is helpful when you want to associate some extra information with the attachment.
To do this
Go to Settings > Applications > Fields
Click Add field
Select Attachment field from the list and click Next
Select Drop-down list from Field type and type in the options you'd like to have for each attachment (seen below)
Note: Ensure the Option values and Option text are identical
Save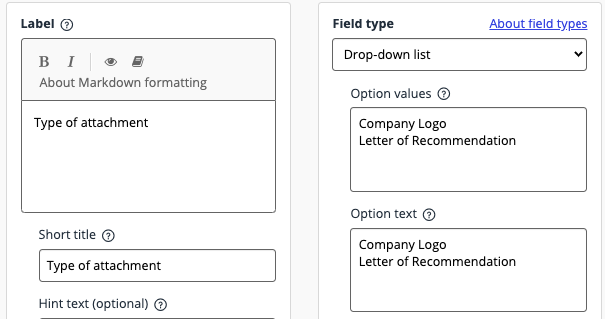 For every attachment the applicants upload, they will have the option to select one of these field types.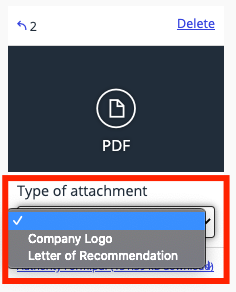 The advantage of this is you'll be able to show or hide specific attachment field types from reviewing. Go to Reviewing > Score sets and open a score set for editing. Then select the Display tab and under Attachments select which types you'd like to display.