Hide/add attachments button
The Select attachments button is part of an attachments-type tab.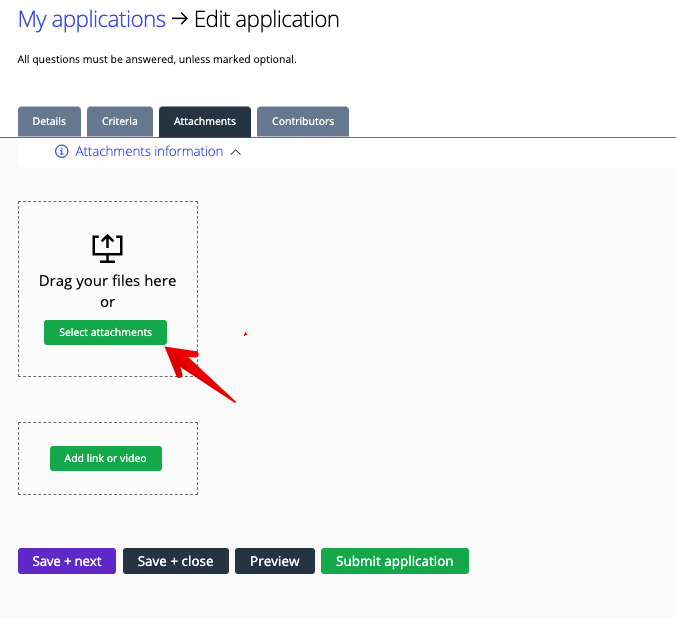 If you would like to remove this button, you'll need to delete the tab. To do this:
In the Manage workspace, go to Settings > Applications > Tabs
Select the checkbox next to the tab
Click Delete
Note: if you have fields currently configured on this tab you'll need to move them to a different tab (under Settings > Applications > Fields in the Manage workspace).
If you want to accept URLs and links only, configure a URL field type; see: Field configuration and Field types.
Restore the attachments tab
The tab can always be undeleted later if needed. To do this:
From the Manage workspace, go to Settings > Applications > Tabs
Open the All but deleted toggle and select Deleted


Select the checkbox next to the tab
Click Undelete
Switch the view back to All but deleted
Tip:
you can change the
Add link or video
button (also on the Attachments tab) text by modifying the
Interface text