Display (share) scores and comments between reviewers
You can share the scores and/or comments from all reviewers from one review stage to a separate stage of review. The configuration is over two steps: editing the score set and updating the reviewer role role.
Editing the score set
In the Manage workspace, go to Reviewing > Settings > Score sets
Choose the score set you want to display scores on.
Open the 'Display' tab
Under the section Share scores, check the score set/s you want to share with

Click Save
If you would like the comments to also be shared, select Users can see each others' comments on this score set under the 'Commenting' section.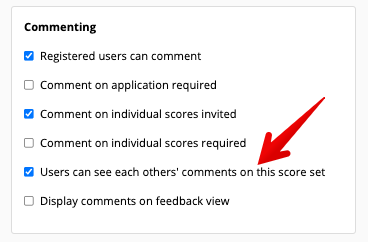 Note:
files uploaded into reviewing comments will also be shown.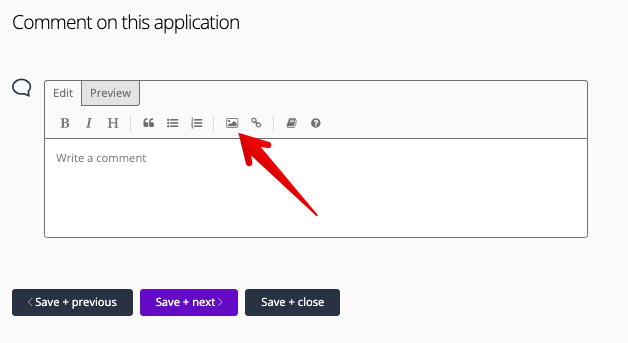 Editing the role
From the Manage workspace, go to Settings > Users > Roles
Click the name of the role assigned to your reviewers in this score set
Click Advanced near the top of the page

Set the Scores (others) permission for View to Allow
Save
Reviewers will see the configured scores in a matrix in the right column of each entry they view, below attachments. The score matrix also provides visibility of each reviewer's comments on the score set if enabled.
You can learn more about roles and permissions here: Ultimate guide to user roles.
How to display the score matrix for some reviewers and not others
If the score matrix should be shown to some reviewers and not others, you will need to alter the permissions for the role.
To see the score matrix when reviewing an application, the reviewer must have the Scores (others) View permission. You can create a special review role with this permission and a normal reviewer role without this permission. For more info, see our guide: Roles and permissions explained.
Note: if users are already connected during this change, they will need to refresh their browser to see the change.