You can personalise the web address of your program by using your own domain name instead of a Good Grants domain. This step will hide the domain grantplatform.com from the URL. For example, you could have apply.your-company-domain.com instead of apply.grantplatform.com.
To do this, complete the following steps:
Go to Settings > General > Account
Click the Edit link next to Account domain name.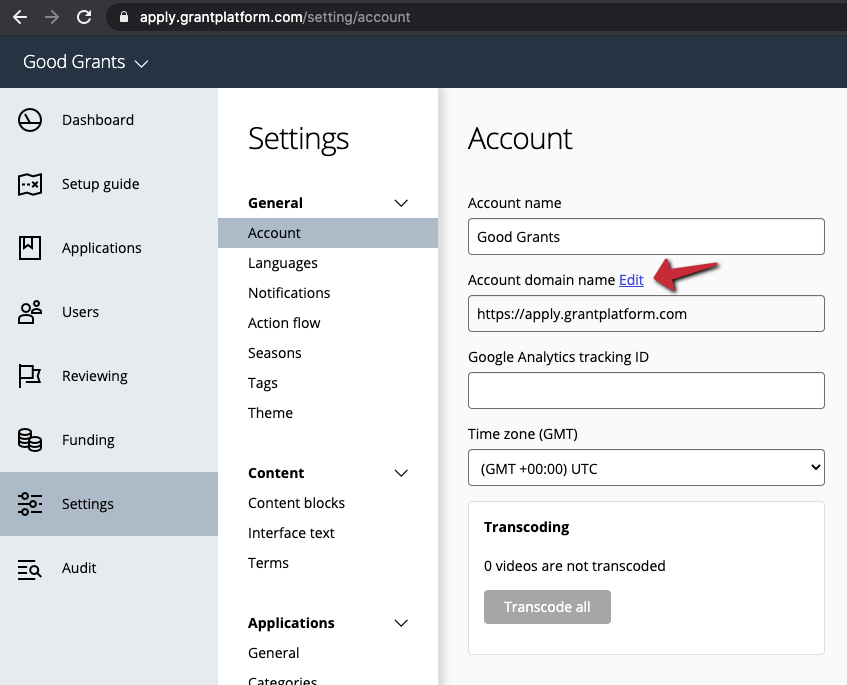 2. On the next screen you will see a URL under the heading "Custom domain". This URL will vary depending on your program's region. For accounts based in Australia the address is au.cr4ce.com. For accounts in North America the URL is us.cr4ce.com and for accounts in Europe the URL is eu.cr4ce.com.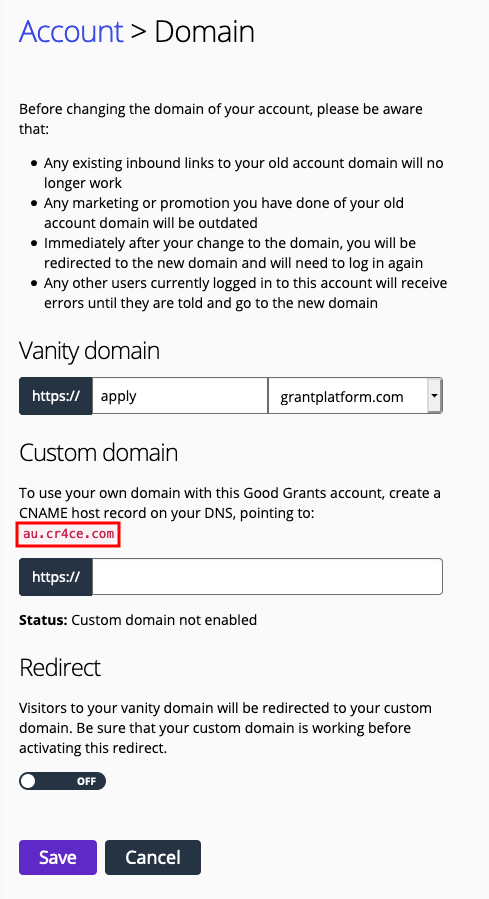 You will need to copy the URL for your region and then create a CNAME record in the DNS Settings where your domain is registered, pointing it to the URL for your region.

au.cr4ce.com
us.cr4ce.com
eu.cr4ce.com

Instructions for this will vary depending on who your domain registrar is. Here are some links to support documentation for popular domain providers:
GoDaddy
Crazy Domains
Bluehost
Squarespace
3. Once you've added the CNAME record for your domain, you can type the domain into the Custom domain field in Award Force. Then click Save.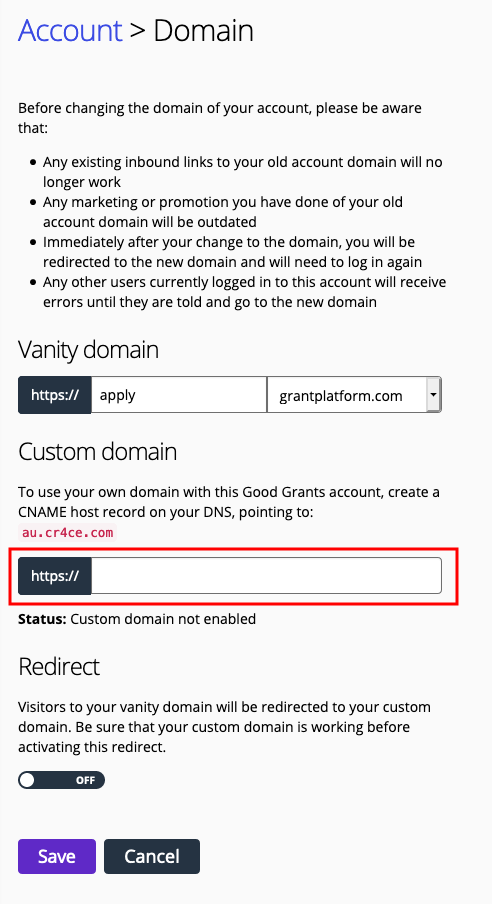 4. It may take a few minutes for the SSL certificate to activate with the new domain but this process is automatic and no action is required on your part.
5. Once you have confirmed that your custom domain is correctly configured and displays your Good Grants account, you may wish to go back to the domain configuration page and switch Redirect to ON. This step will ensure that anybody visiting your default Vanity domain is redirected to your preferred Custom domain.
Note: The custom domain feature only works with subdomains. It's not possible to use a root domain, like company.com, with Good Grants.