Application timestamps explained: created, updated, & submitted
When looking at the manager's view of an application in the Manage workspace, you may have found that there are three timestamps visible: created, updated, and submitted. See below for a brief explanation of each of these timestamps.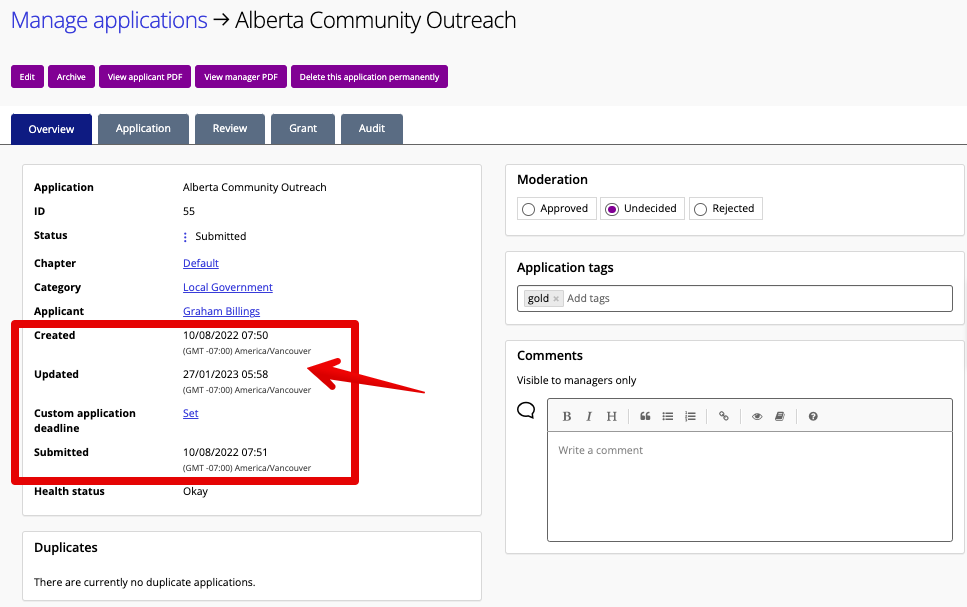 Created
The created timestamp shows the exact time that your applicant created their application.
Updated
The updated timestamp provides you the exact time of the last application update, whether this be by the applicant themselves or a grant manager.
Submitted
The submitted timestamp shows the exact moment that your applicant submitted their application.
Tip:
the submitted timestamp is not included in your 'Applications' export by default, if you'd like to add it, you can create a custom export. For instructions, see:
Ultimate guide to exports
.